Learn these advanced techniques to successfully drive traffic to your website and boost your business and profits even faster.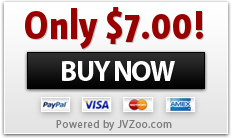 No fluffy sales letter here.
36-minute video course.
These are what you get:
VIDEO 1: YOUTUBE VIDEOS IN ORGANIC SEARCH
Advanced techniques about YouTube videos and organic search to discover its significance in driving free traffic to your site and your business.
VIDEO 2: YOUTUBE INTERNAL SEO TRAFFIC ELEMENTS
One of the things to consider regarding YouTube videos is relevance and watch-time. Discover how you can actually know if people are watching your videos and how to increase your watch-time.
VIDEO 3: YOUTUBE CLICKABLE LINKS BACK TO YOUR WEBSITE
Why having clickable links to your offers, websites, and YouTube videos is very important in your marketing efforts.
VIDEO 4: LIVE ONLINE EVENTS STREAMING ON YOUR WEBSITE
Google Hangouts is very similar to doing a webinar, and this is very important as it attracts targeted visitors.
VIDEO 5: SOLO ADS
Discover why using solo ads is a cost efficient way of getting traffic to your site and its significance to your overall traffic plan.
VIDEO 6: PRODUCT CREATION
How you can use JVZoo to create a product, and use the product to further get traffic to your website.
VIDEO 7: ONLINE FORUM PARTICIPATION AND SIGNATURE MARKETING
Learn how you can get more traffic to your website by actively participating in forums and helping other people.
VIDEO 8: AMAZON KINDLE
Another way of getting people to your website is by writing books and posting it in sites like Amazon Kindle. Discover what you should and shouldn't be doing in order to have a successful book, and get massive traffic as a result.
VIDEO 9: OFFLINE AND QR CODES
An awesome way of getting offline traffic to your website is by using QR codes & tear sheets.
VIDEO 10: UDEMY
How you can use this platform to reach out to more people and get more traffic to your site.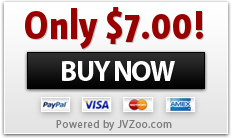 Affiliates | Refund | Disclaimer | Privacy | Terms