The use of articles as a marketing tool has expanded greatly over the past decade. It has turned into a multimillion-dollar industry that has many Americans writing articles for websites while they sit in the comfort of their own home. The business is expanding throughout the world and will continue in growth as long as the Internet is still around.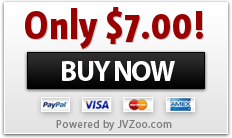 No fluffy sales letter here.
77-page PDF ebook.
These are what you get:

CHAPTER 1: INTRODUCTION
Sub-Chapter 1.1: Article Marketing Explained

CHAPTER 2: ECOMMERCE TODAY AND THE EXPERT USE OF ARTICLE MARKETING
Sub-Chapter 2.1: Making Article Marketing Work For You
Sub-Chapter 2.2: The Pros
Sub-Chapter 2.3: The Cons
Sub-Chapter 2.4: How Articles Can Be Done By Yourself
Sub-Chapter 2.5: If You Hate Writing Articles

CHAPTER 3: HOW TO WRITE EXPERT ARTICLES
Sub-Chapter 3.1: The Principle Of Your Articles In Ecommerce
Sub-Chapter 3.2: Creating A Successful Article
Sub-Chapter 3.3: The Things All Articles Must Have
Sub-Chapter 3.4: How Many Words Should You Write?
Sub-Chapter 3.5: Types Of Articles You Can Write
Sub-Chapter 3.6: Tips For Writing Articles
Sub-Chapter 3.7: How To Create An Outline For Your Article
Sub-Chapter 3.8: Ways To Get Your Creative Juices Going
Sub-Chapter 3.9: Article Mistakes You Want to Avoid
Sub-Chapter 3.10: What to Do Before Submitting To Article Directories
Sub-Chapter 3.11: Submitting Your Articles
Sub-Chapter 3.12: Finding Popular Sites to Submit Your Articles
Sub-Chapter 3.13: Tips To Get Your Articles Read
Sub-Chapter 3.14: Writing a Resource Box that Makes People Click
Sub-Chapter 3.15: Offering Free Reprint Rights
Sub-Chapter 3.16: Free Reports for Viral Marketing

CHAPTER 4: GETTING THE MOST EXPOSURE OUT OF YOUR ARTICLES
Sub-Chapter 4.1: Using Blogs
Sub-Chapter 4.2: How to Get an Edge with Forums in Article Marketing
Sub-Chapter 4.3: Keeping an Eye Out for Ezine Publishers
Sub-Chapter 4.4: Other Article Distribution Strategies
Sub-Chapter 4.5: Making the Most Profit
Sub-Chapter 4.6: Selling Your Private Label Rights
Sub-Chapter 4.7: Short Reports for Bonuses
Sub-Chapter 4.8: Other Profit Centers

CHAPTER 5: CONCLUSION
Sub-Chapter 5.1: Recommended Resources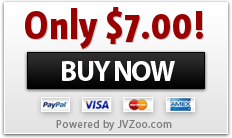 Affiliates | Refund | Disclaimer | Privacy | Terms