In this ebook, we will look at what Search Engine Optimization (SEO) is, and the ways in which it can be used. Through this ebook, we will provide you with the basics on using SEO in order to improve traffic flow to your site. By many people, SEO is considered to be a part of search engine marketing.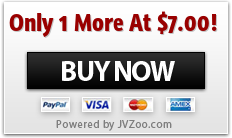 No fluffy sales letter here.
33-page PDF ebook.
These are what you get:
CHAPTER 1: INTRODUCTION
CHAPTER 2: HOW TO USE SEARCH ENGINE OPTIMIZATION?
Sub-Chapter 2.1: Good Content
Sub-Chapter 2.2: Check Your Spellings
Sub-Chapter 2.3: Make Sure Your Page Titles Are Descriptive
Sub-Chapter 2.4: Use Of Real Headings
Sub-Chapter 2.5: Ensure That Your URLs Are Search Engine Friendly
Sub-Chapter 2.6: Getting Linked
Sub-Chapter 2.7: Make It Accessible To All
Sub-Chapter 2.8: Be Careful When Making A Submission
Sub-Chapter 2.9: Do Not Try To Fool The Search Engines
Sub-Chapter 2.10: Avoid The Use Of Frames
Sub-Chapter 2.11: Be Careful Of Browser Detection
Sub-Chapter 2.12: Do Not Waste Your Time With Meta Tags
CHAPTER 3: WHAT IS THE BASIC LINK STRUCTURE WITHIN A SITE?
Sub-Chapter 3.1: Link Text
Sub-Chapter 3.2: Title Tag
Sub-Chapter 3.3: Description Tag
Sub-Chapter 3.4: Keywords Tag
Sub-Chapter 3.5: H Tag
Sub-Chapter 3.6: Bold Text
Sub-Chapter 3.7: Normal Text
Sub-Chapter 3.8: Alt Text
CHAPTER 4: EFFECTIVE USE OF KEYWORDS FOR SEO
Sub-Chapter 4.1: Get The Keywords Right
Sub-Chapter 4.2: Include Keywords In Your Page Titles
Sub-Chapter 4.3: Include Keywords In Your Title Tags And Meta Tags
Sub-Chapter 4.4: Keywords In Content
CHAPTER 5: HOW TO DETERMINE THE KEYWORD SELECTION FOR YOUR SITE
Sub-Chapter 5.1: Keyword Selection
Sub-Chapter 5.2: Check Out The Competition
CHAPTER 6: WHAT IS SEARCH ENGINE FRIENDLY CONTENT?
CHAPTER 7: HOW DO BACKLINKS HELP WITH SEO?
Sub-Chapter 7.1: Reciprocal Linking
Sub-Chapter 7.2: Site Submissions
Sub-Chapter 7.3: Articles
Sub-Chapter 7.4: Blogging
CHAPTER 8: CONCLUSION
Sub-Chapter 8.1: Recommended Resources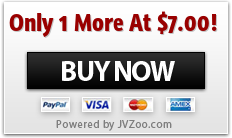 Affiliates | Refund | Disclaimer | Privacy | Terms